By removing mainframe applications' hardware dependency and rehosting them on Software Defined Mainframe, legacy applications can now be managed using the same DevOps practises used to orchestrate applications generally considered "more modern".
During this webinar, Mark Cresswell, Executive Chairman of LzLabs, discusses:
Why breaking the dependency between mainframe applications and hardware is a crucial first step in modernizing legacy applications.
How application dependencies can then be containerized, piece by piece, enabling the same agile testing and continuous delivery achieved elsewhere in your business.
Why Software Defined Mainframe reduces the risk of your mainframe migration and is a perfect underlying platform for graceful modernization of your application portfolio.
Complete the form to view the on-demand webinar.
Presenter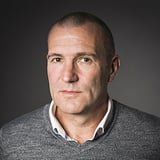 Mark Cresswell, Executive Chairman, LzLabs
Mark Cresswell is the Executive Chairman of LzLabs. He is also Founder and Chairman of Scalable, a private software asset management company. Prior to his position at Scalable, Mark served as CEO of NEON Systems, Inc. which specialized in mainframe integration software, and he was also managing director of Framesoft, a private Swiss company that developed solutions for the investment banking market.