Your Mainframe Modernization Journey with LzLabs


[On-Demand Webinar]
In this replay of our webinar learn how you can move applications and data, step by step, to a platform where you can integrate them with new, agile technologies and modernize your business processes.
In this 30 minute webinar you will hear LzLabs discuss:
How to reduce the risk of application and data migration to the cloud

How to enhance only the applications and business processes that require it, without losing interoperability

Focused digital transformation features




About the Presenter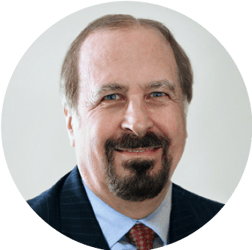 Dale Vecchio
Chief Marketing Officer
Dale spent 18 years as Research Vice President at Gartner, where he specialised in strategies for modernising application portfolios. Before becoming one of the world's foremost analysts in the realm of application modernisation, Dale began his career as a mainframe application developer, moving on to become a systems programmer and later, a director and vice president of marketing across a range of technology companies, including Cincom Systems, Systems Center, and Viasoft.

Learn more by downloading our 'A Graceful Path to Legacy Modernization' Whitepaper: